Start playing "It's the Most Wonderful Time of the Year" because Sephora is running their awesome VIB sale right. freaking. now. You guys know I love a Sephora haul because they helped me get my groove back. So let's dive into what I'm getting and what I recommend!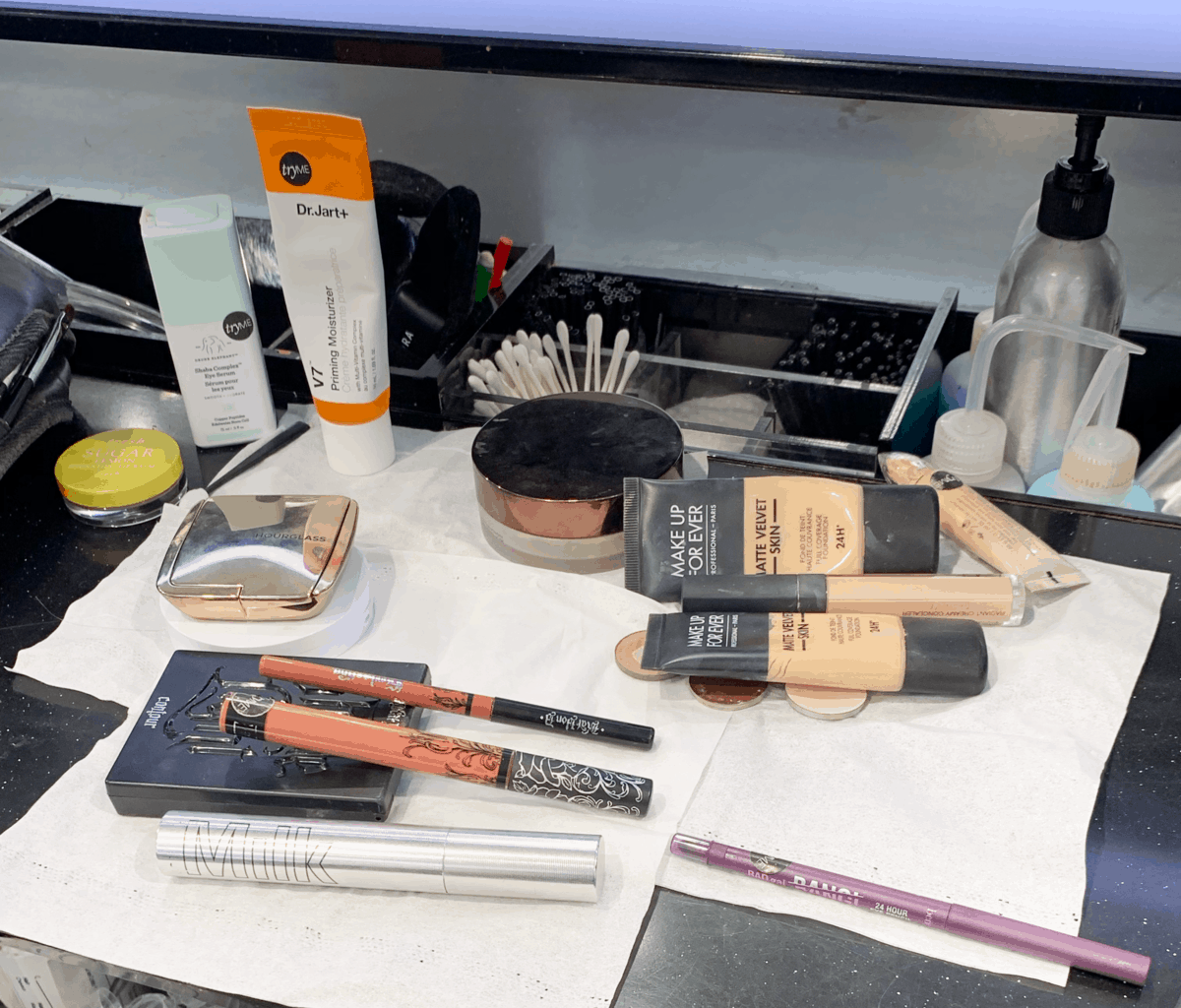 First off, the details:
The sale is going on now but ends on Monday, 11/11
Insiders get 10% off, VIB get 15% off, and Rouge members receive 20% off with the code HOLIDAYSAVE
Sephora VIB Sale Picks
What I bought:
I'm replacing a buncha empties that I've been holding onto because A) I wanted to do an empties post and B) so I remember what the hell I actually bought before. In addition, I'm stocking up on makeup gifts for my friends and Mom because now is the time to do it!
My next delivery includes re-upping my supply of Tata Harper, Drunk Elephant Brightening Duo, Tatcha water cream which I absolutely love for my eyes at night, and Dr. Dennis Gross Alpha Beta Daily Peel. I'm also getting Milk Flex highlighter (Color: Lit- Champagne) and going back to my first love: Urban Decay's Lounge eyeshadow.
Moisturizer Recommendations
As I'm writing this, it's 27 degrees (F) here, so my heat is ON. Consequently, my skin dries out and gets super itchy this time of year so I always up my moisturizing regimen around this time of year. For the face, I stick to fairly idiot-proof moisturizers which is why I am a devout Tata Harper nut. For my legs and arms, I don't like things that are too floral and perfumey. So, I stick to lighter lotions and creams like L'Occitane Shea Butter Ultra Rich Body Cream and Moroccan Oil's body butter.
Beauty Gift Set Ideas
Every year I tell people they NEED to get the Holiday Perfume Sampler, solely for the voucher that gets you a full-sized perfume of your choosing. I don't wear perfume often so I'm always lost when it comes to figuring out which fragrance I need, so I like the variety that comes with these sets. If you're not keen to drop the money on the deluxe set, their smaller sampler packs also include the voucher.
For those who you want to get something for but have no clue what they're into, I love the different gift sets that are functional but still give a lot of variety. Ciate's Mini Mani Month Advent Calendar is FULL of different nail colors. These work out super well for indecisive folks like me.
If you want to give the gift of flexing, Chanel has a twofer body lotion set in their signature box. To me, it's a low-cost way of giving a little label appeal. If that's way too spendy, though, this Laura Mercier hand cream set is super cute and a great gift for winter.
For candle gift sets, Voluspa can't be beat. They have a few different varieties (1, 2, 3, 4)that are excellent in presentation and reasonably priced.
Makeup Picks for Holiday Gifts for You and Friends
In terms of actual makeup, you can't go wrong with Charlotte Tilbury lip sets. I love this Moschino + Sephora eye palette (because I can never settle on a single eye color). My makeup artist at Sephora used the Milk Flex highlighter mentioned above, but when it comes to contouring nothing beats the Anastasia contouring palette because of its multiple shades (I usually use the contour color in the middle).
I go back and forth between my BeautyBlender and my tarte Foundation Brush because I just love them both, but for different reasons. I like the Blender when I'm using lighter things like my BB cream (I use Urban Decay's Naked Skin). But when I'm filming and need to use my Fenty ProFiltr primer and Foundation, I go with the foundation brush.
I don't get into lip gloss much because everything is just too sticky for me. So I really like Sephora's lip crayons because they won't dry me out. Just a warning though: the caps aren't very secure and I've had lip crayon on the inside of my purse more times than I can count.
In terms of mascara, I stick with a few favorites. Milk's Kush makes my eyelashes feel really healthy (is that a thing?) so I like to use it on my everyday looks. But my favorite of all time is the Hourglass Caution Extreme Lash mascara which I got once as a sample and never looked back. It's just AMAZING.
Home Fragrance Picks
Okay, let me preface this with: I did not name this, but the Fucking Fabulous Candle by Tom Ford is CLUTCH. To be fair, it's pretty spendy. So if you're not prepared to drop $100+ on a candle and like deep scents, the No. 4 Bois de Balincourt by Maison Louis Marie is a budget-friendly pick for room scents. I don't usually do diffusers because the cats are drawn to the reeds so I can't make any picks based on my own personal experience. But my Mom swears by the Linen reed diffuser from NEST.
Final Thoughts
At the end of the day, the Sephora Gift Card is the easiest win for gifting. So definitely pick one of those up during the sale as a last-minute gift or a little treat for yourself for a rainy day.