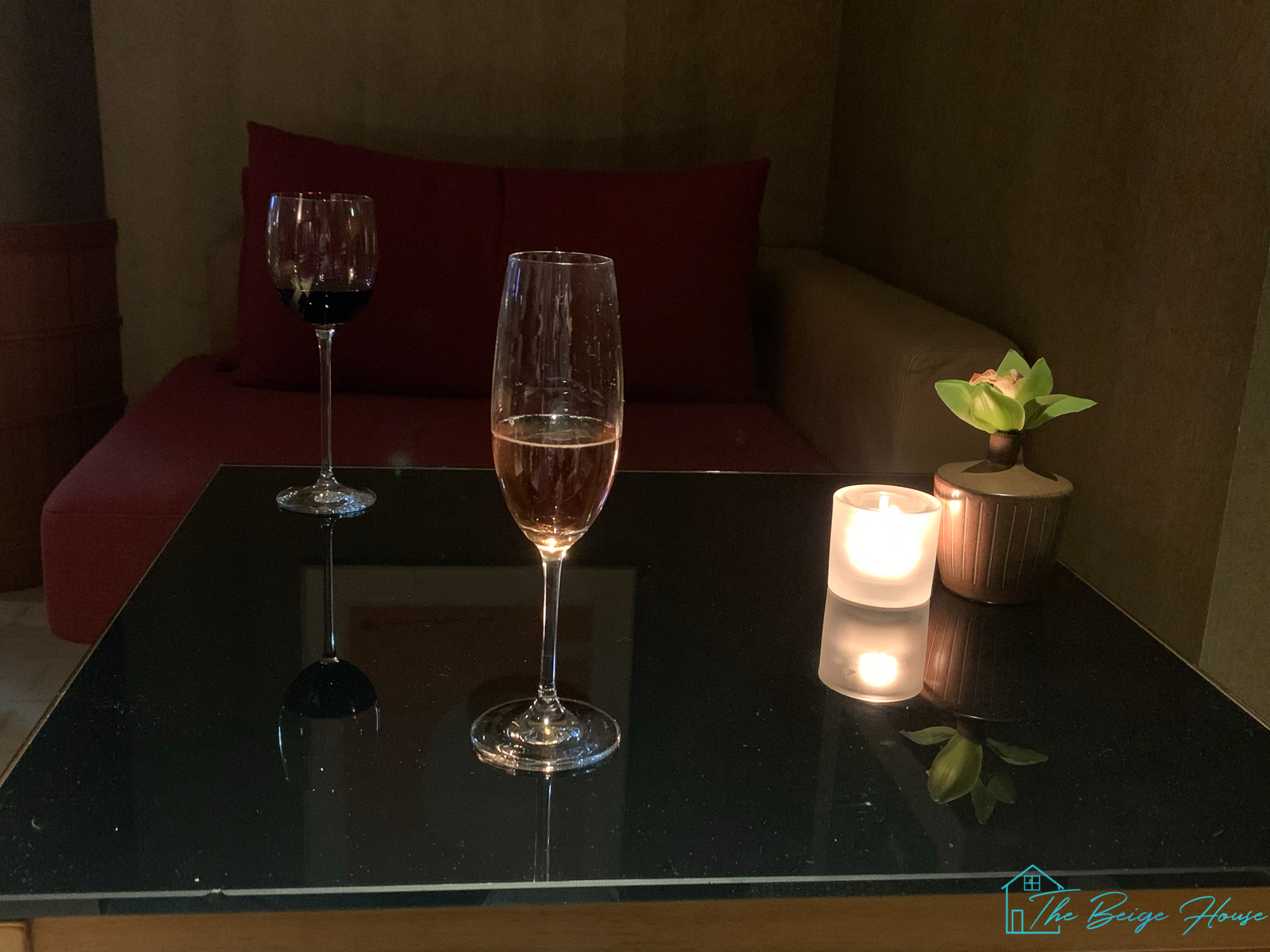 Continuing the fancy schmancy Tokyo series, let's dive into the hotel accommodations we had during our 10 year wedding anniversary trip to Tokyo, Japan.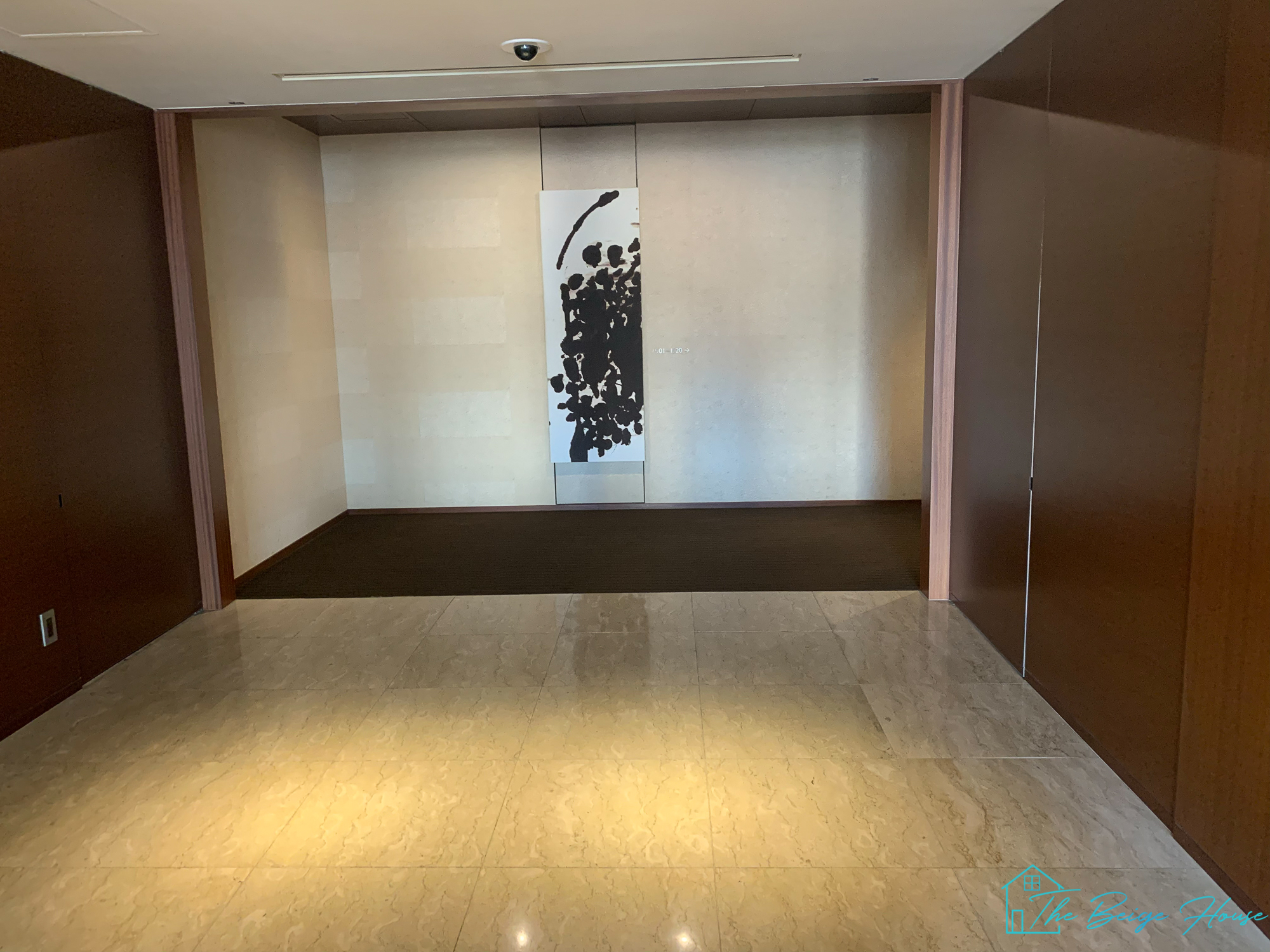 We stayed at the Grand Hyatt in the Roppongi neighborhood of Tokyo. This area is pretty posh and similar to Ginza with shops that would make my Amex bill look like it had been taken on a joy ride: Tiffany's, Omega, Louis Vuitton, and other crazy high-end shops (we visited none of them as I'm terrified of dropping something there and also you know I prefer a thrift shop any day!).
The hotel was booked by converting Chase Ultimate Rewards over to World of Hyatt points. We opted for 5 nights in a King room with Club access which came to 165,000 points. The Club access is an optional upgrade but I felt like it would be a worthwhile investment as that included free breakfast and cocktail hours with canapés (more on that later) so I figured that would be clutch given that Tokyo is a crazy-expensive city and it would be hard to find breakfast options.
Once we figured out where the limo bus desk was in Narita we were able to book our tickets which took us directly to the hotel. The trip was about an hour though I really can't remember since we were so jet-lagged.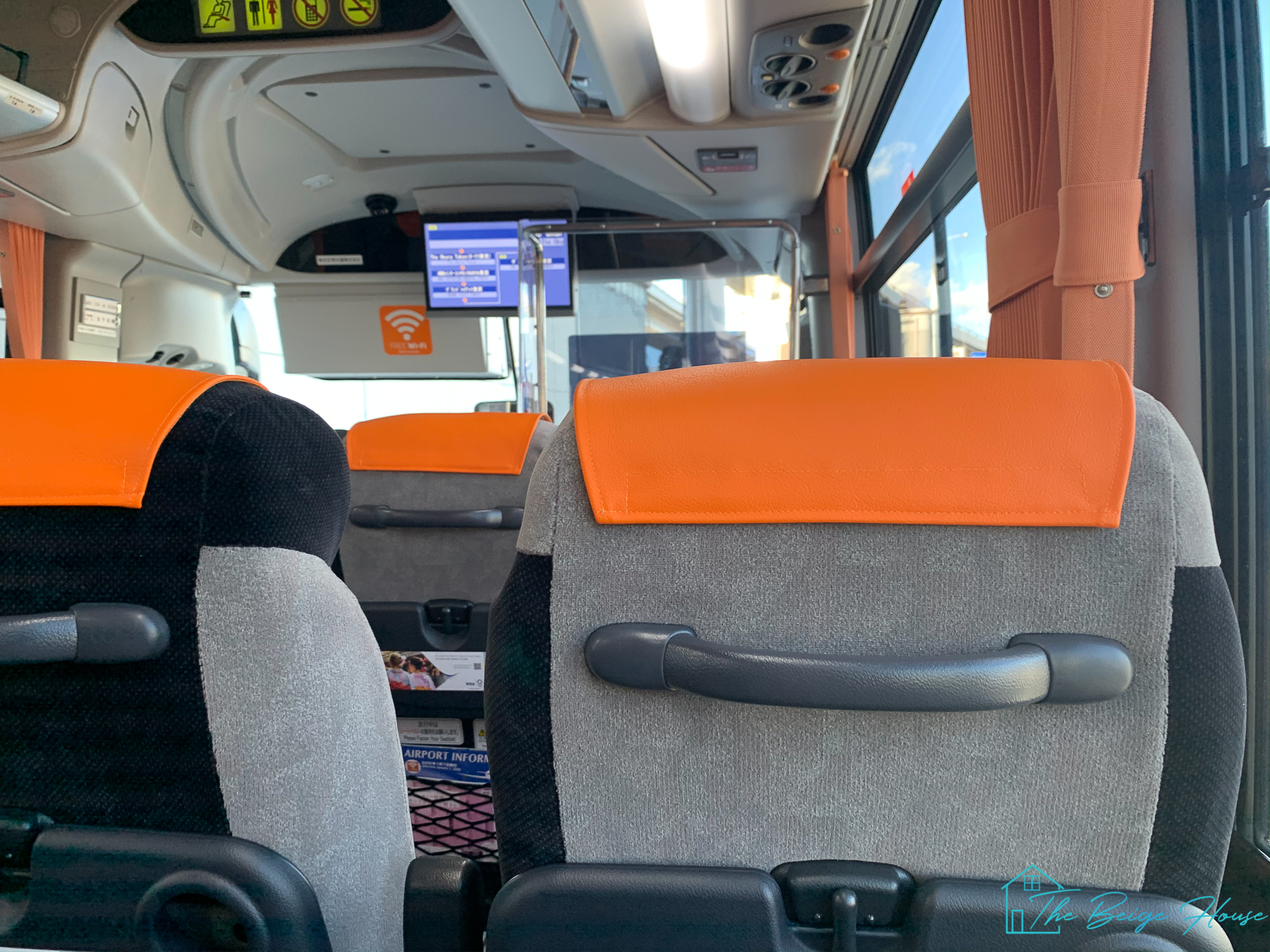 Accommodations: Grand Hyatt Roppongi, Tokyo
Our room was on the 15th floor of the Grand Hyatt and had a semi-sweeping view of Roppongi. I say "semi-sweeping" as directly in front of us was a building, but over to the right we had a killer view of the Tokyo Skytree which was absolutely stunning at night.

Our room was lovely and featured dark wood accents along our hallway to the front door.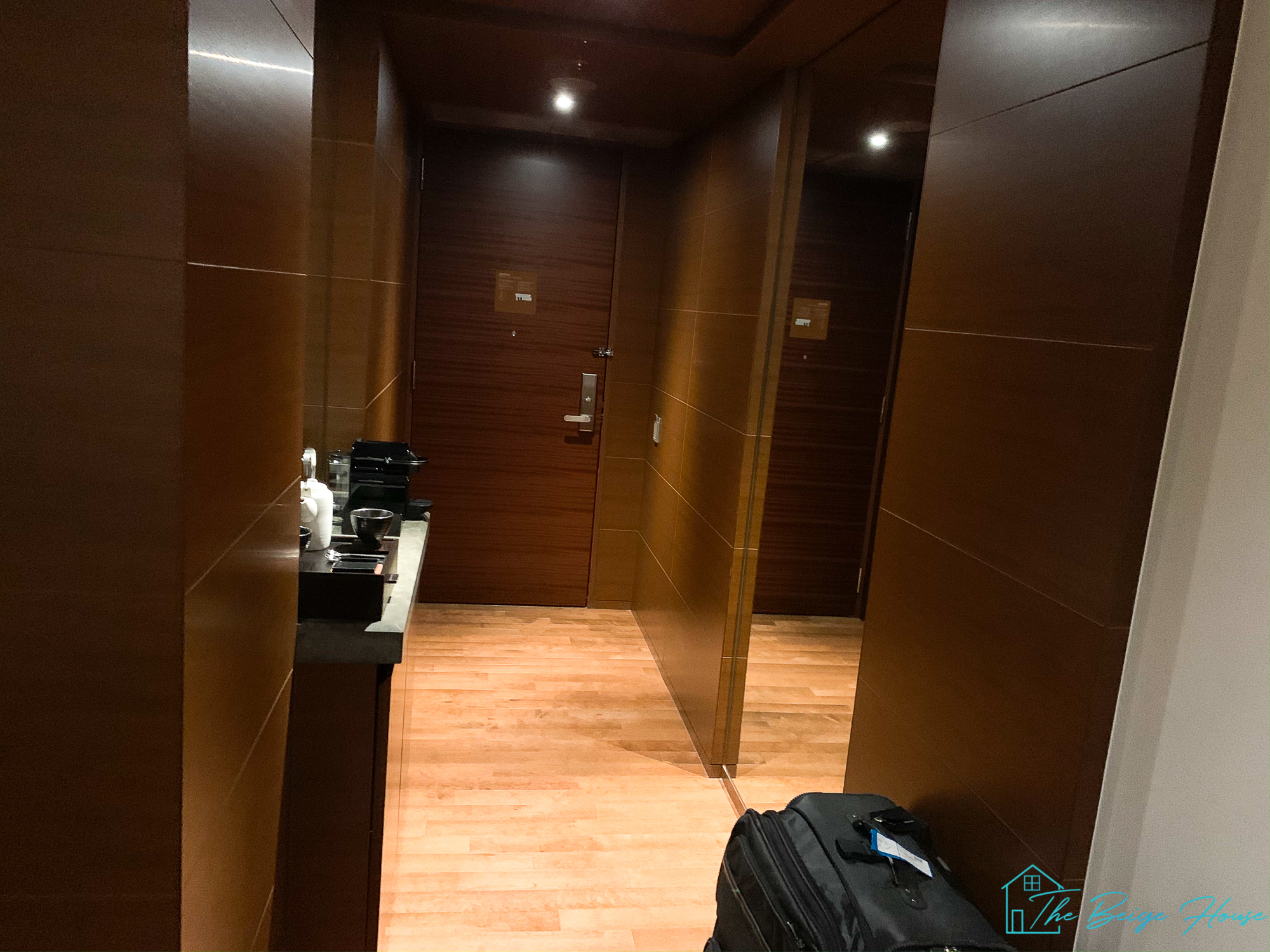 What I really loved was that instead of having a Do Not Disturb placard that invariably falls off the door, there instead was a doorbell with a little light that was pressed to signal that Do Not Disturb was preferred, which was clutch since the cleaning staff normally came twice a day.

Our bathroom featured a large jet tub and standing shower with two options: a handle and waterfall.

And yes, there was a bidet, but also the option to use toilet paper. I gave the bidet a go throughout our stay and it was…fine? I didn't feel the need to get one once we came home. It was a thing, I used it. Sort of felt like taking my bits through a car wash (especially with the "drying" function activated).
Around the Hotel
The actual hotel was gorgeous and ginormous. We especially loved their fitness center (Pictures weren't allowed, so these ones are courtesy of the Grand Hyatt)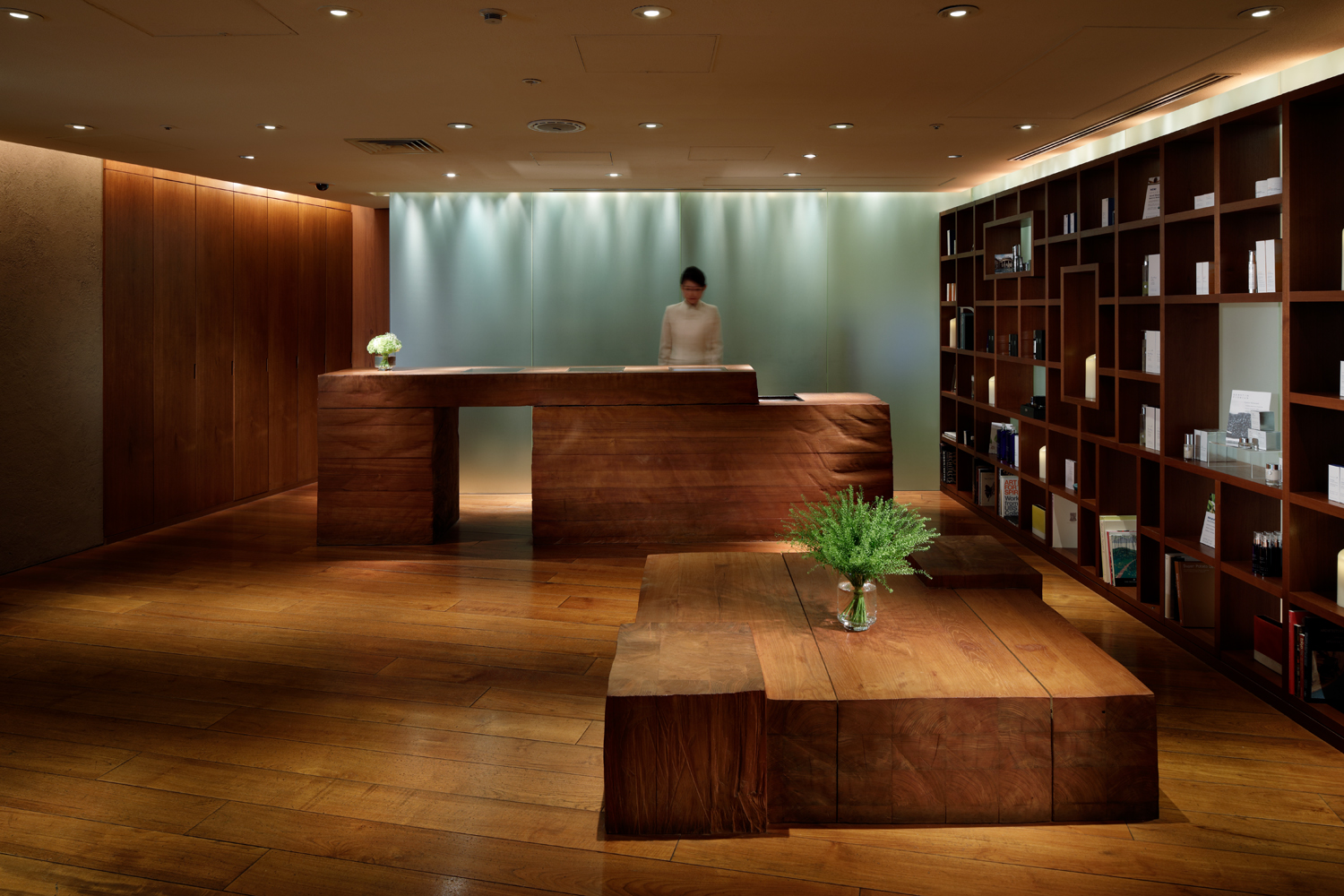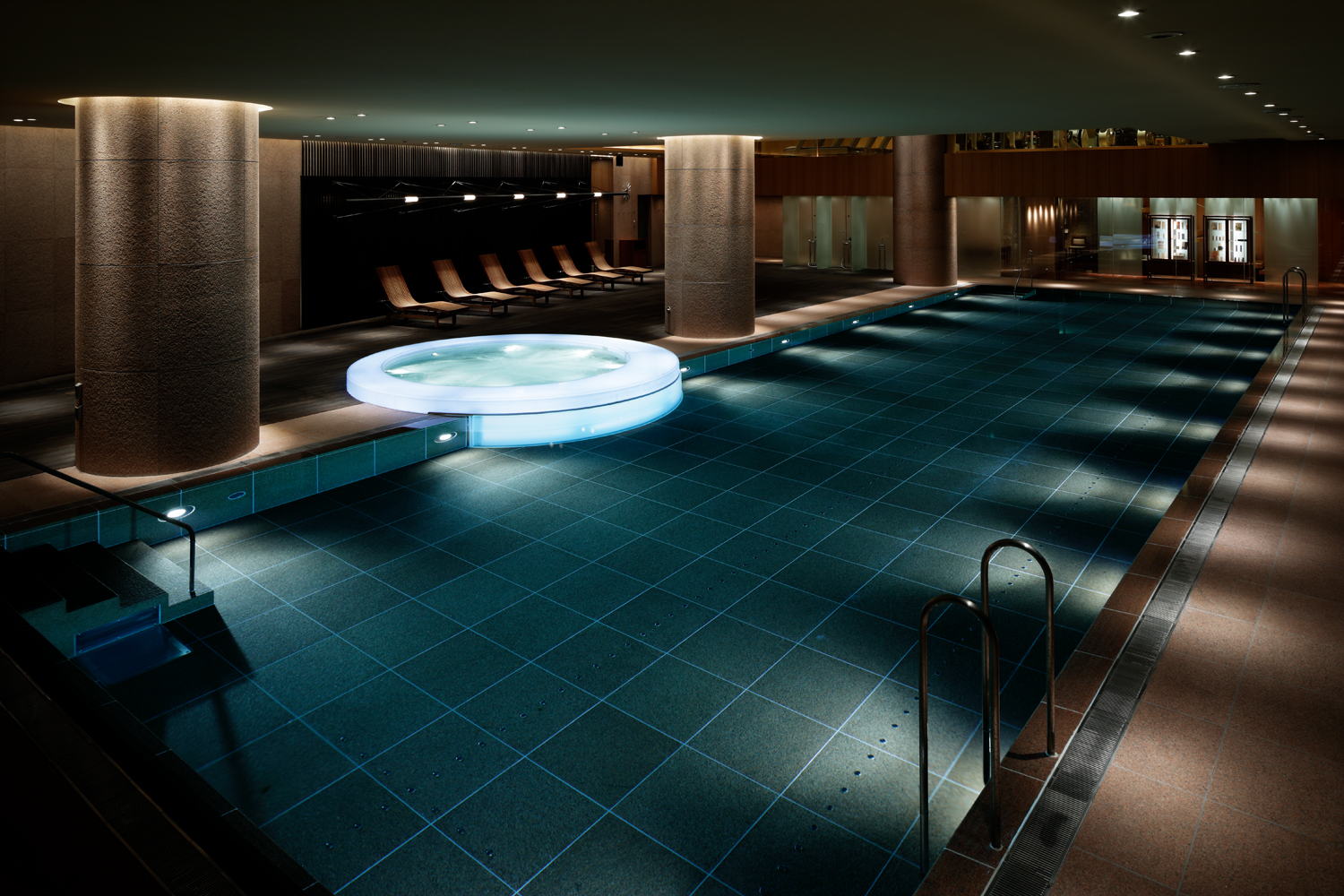 The women's area had lockers, vanities, dried fruit and nuts, juices and teas, and a separate room which had a sauna, hot and cold plunge pools, and showers.
But the best part of all: the massage chairs. Oh my god, the massage chairs. They had Panasonic MAJ7 chairs (I looked them up!) and clocked in at about $10k USD each. The women's room had two, while Steve said the men's area had an entire row of them.
There was also a dedicated spa area but we ended up just hanging out in the free massage chairs instead so I can't say whether their spa experiences are worth the cost.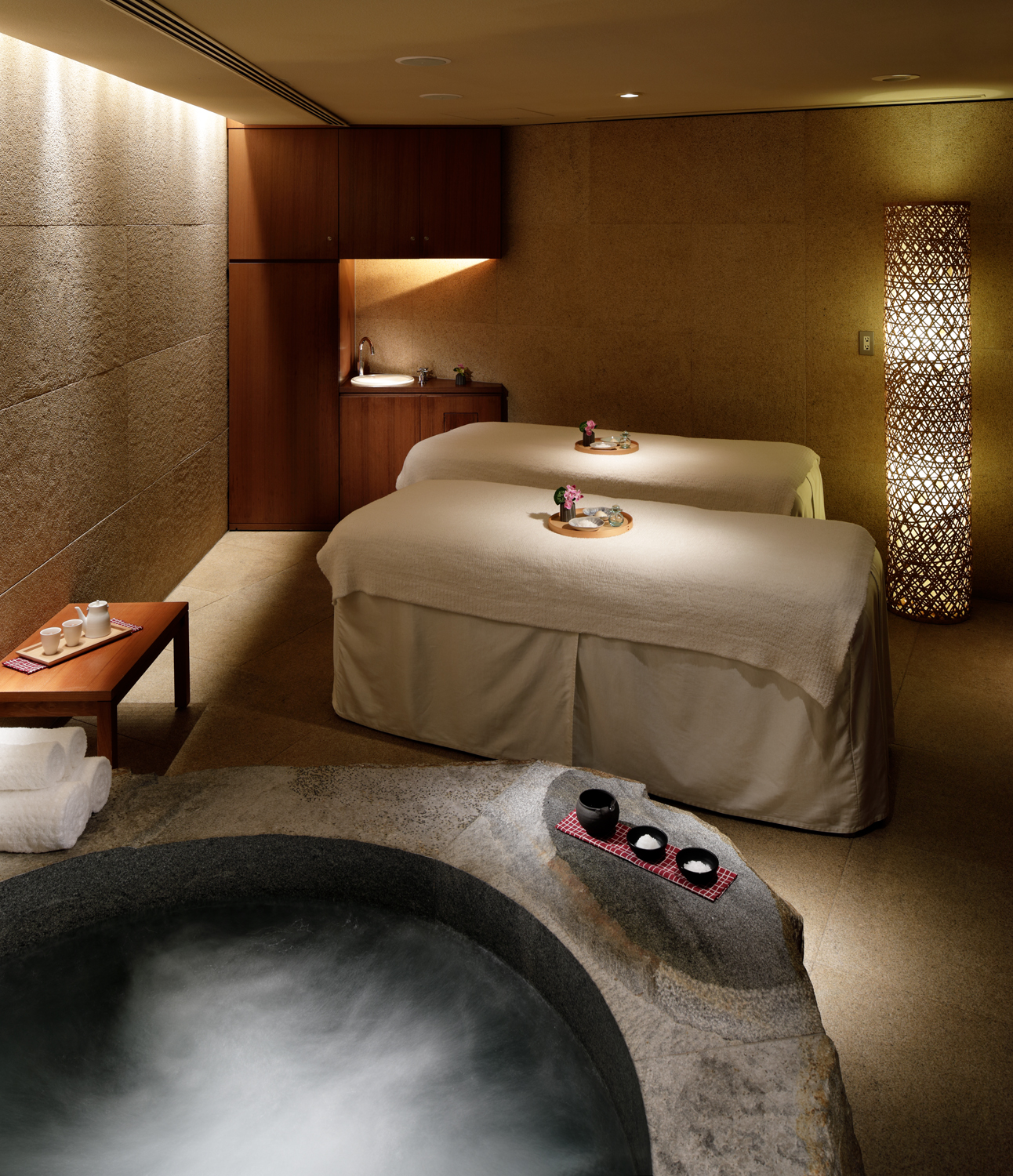 The Club
I absolutely recommend spending the extra money or points to have access to the Club. It's on the 10th floor of the hotel and opens at 7 am for breakfast.
The Club has absolutely stunning views of the city and Mt. Fuji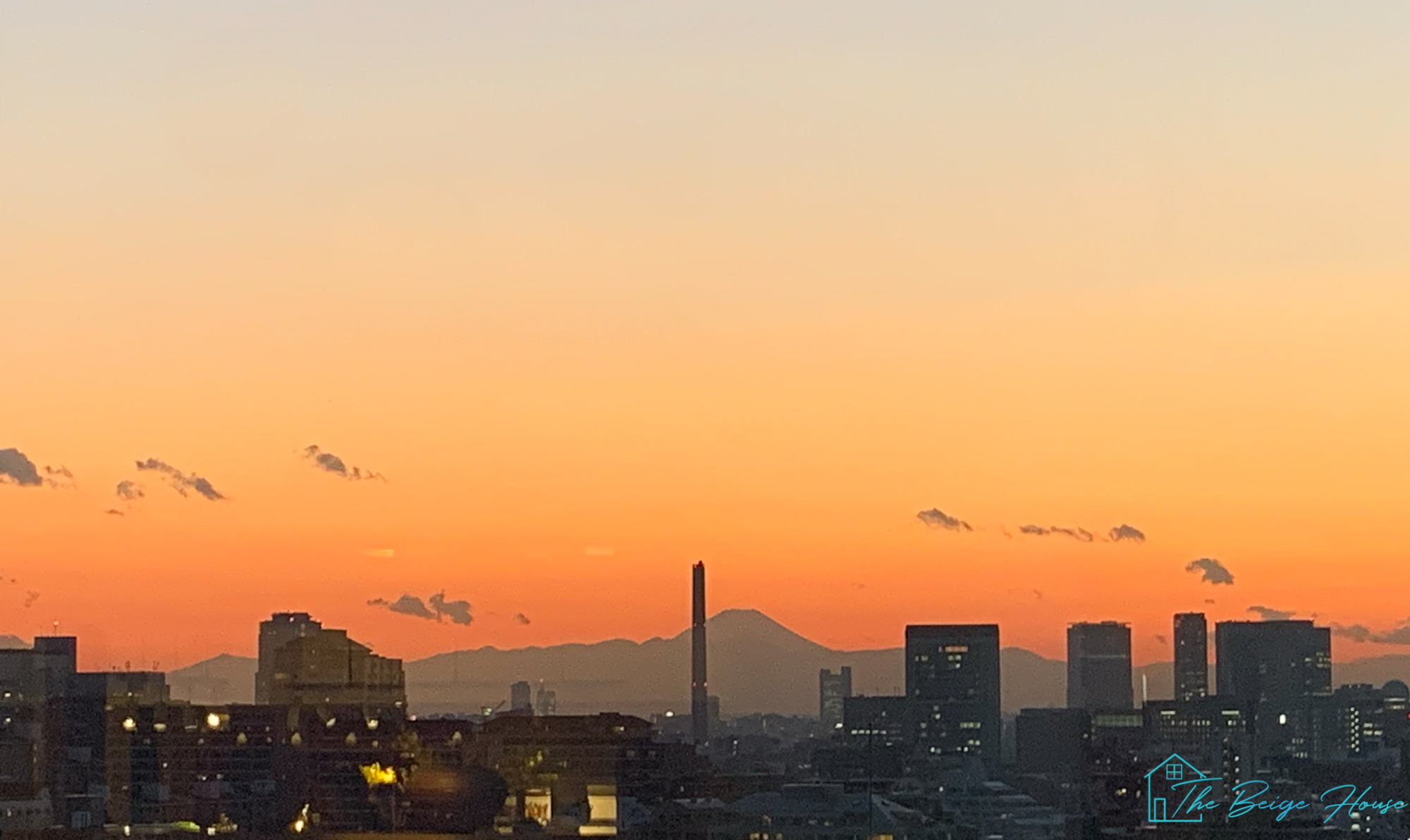 Breakfasts were killer and included a spread of western and Japanese food options. We would go there and stuff ourselves full so that we could spend the day out and about without having to get a large lunch. I usually opted for the scrambled eggs and cheese, bacon, some pastries, and fruit along with coffee and copious amounts of apple juice (I love apple juice and no one ever has it). Steve usually got cereal and then some bacon or sausage, bread and jam, or fried potatoes.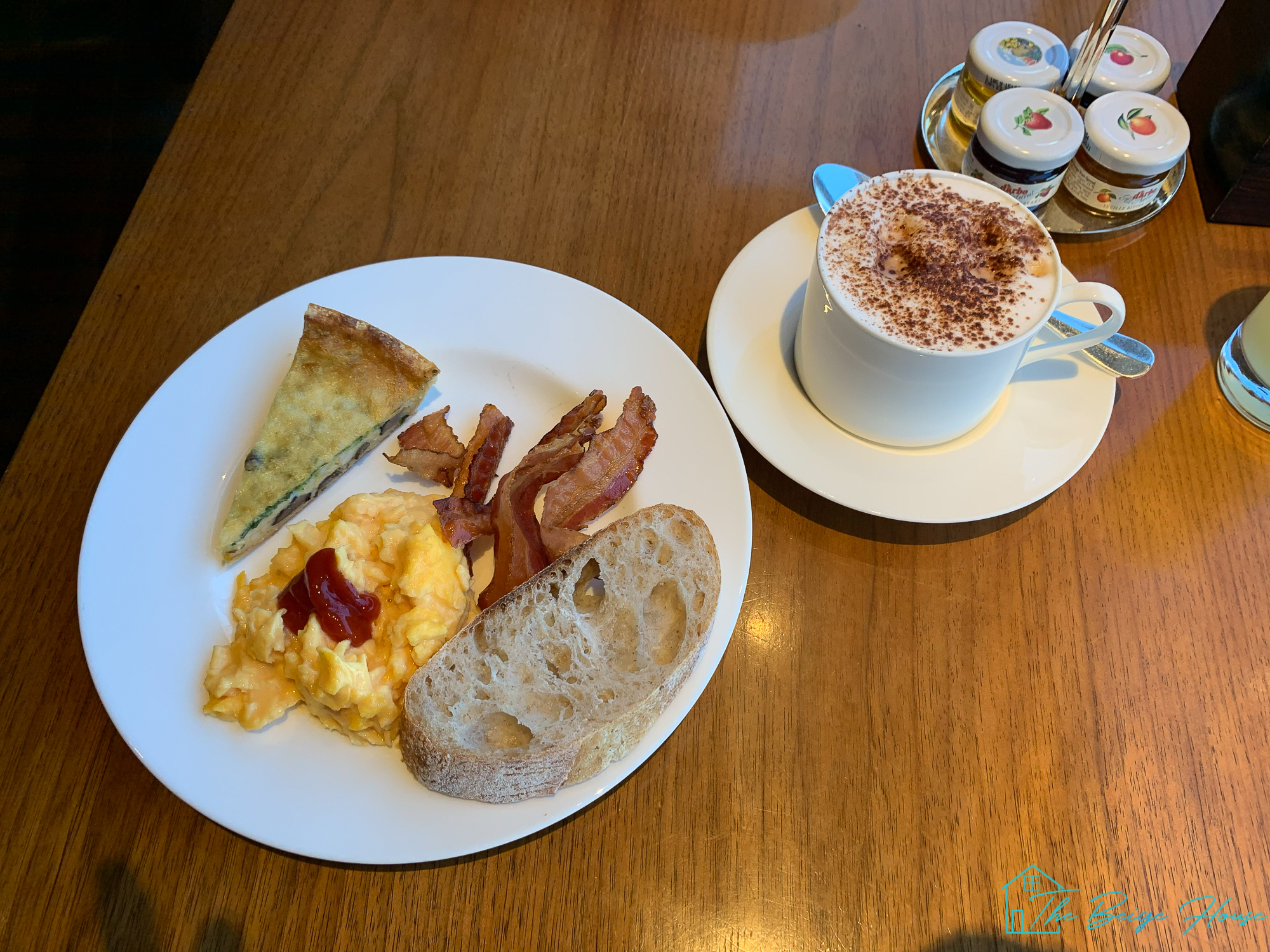 The staff was incredibly accommodating and would bus the tables quickly or come by with a fresh cappuccino if you so desired.
After our meal, we'd usually pick up bottles or water or Coke Zeros and take them up to our room to lie down and think about how much food we just ate.
The Club would stay open after breakfast was served to be a general hang out spot where you could pick up some little candies like Gummi Bears or M&Ms and we had full access to the cooler full of water and sodas.
Cocktail "hour" is 5:30 – 7:30 and had unlimited beverages and canapés. We figured canapés meant like appetizers so we just assumed we'd go there for a drink and then head out to dinner. Oh, how wrong we were.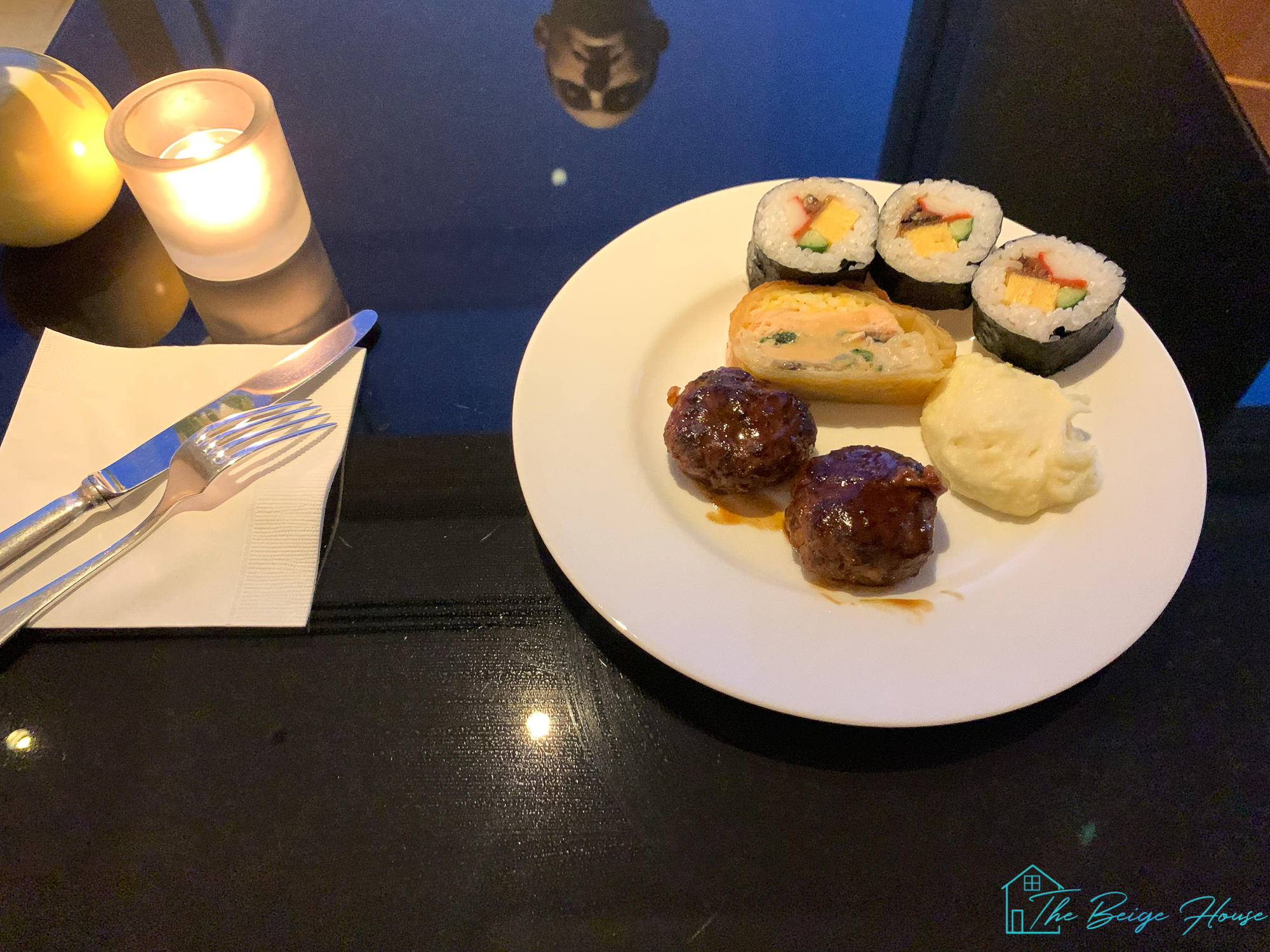 Canapés meant a full spread of food.
Curries, meatballs, sushi, salad, desserts, pastries, and side dishes were rotated throughout the days and were so amazing we never went out for dinner our entire stay! Free hooch and food, why go anywhere else?
During check out we were able to pick up the limo bus directly in their garage which took us back to Narita airport. The trip back took about 90 minutes since there were a few pickups at other hotels. It was so easy, and I say that with my limited ability to speak and understand Japanese.
All in all our stay at the Grand Hyatt was way decadent. It was a perfect home base for our trip. Definitely recommend.